© copyright 2018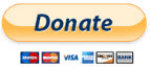 Email
Experiments, Experiences and Philosophy
Modular Synthesis:
Granular Techniques:
Hardware:
History of Sound
John Cage, Earle Brown, Christian Wolff, David Tudor and Morton Feldman found "The Music for Magnetic Tape Project" in 1951.
1951
In 1952 Oska Sala developed the Trautonium into the 2-voice Mixturtrautonium used in Hitchcock´s movie "The Birds".
1952
On 28 October 1952 Vladimir Ussachevsky and Otto Luening present the first Tape Music concert in the USA.
1952
Edgar Varése´s "Desérts" , a piece for chamber orchestra and tape, is performed in 1954.
1954
Karlheinz Stockhausen composed "Elektronische Studie II", the first electronic piece to be published as a score in 1954.
1954
In 1956 The RCA Electronic Music Synthesizer Mark I was constructed by Harry F. Olsen and Herbert Belar.
1956
The score for the film "Forbidden Planet" was entirely composed using custom built electronic circuits and tape recorders in 1956.
1956
The "Illiac Suit for string quartet by Lejaren Hiller and Leonard Isaacson of 1956 is the first piece composed using computer assisted algorithmic composition techniques.
1956
In 1956 Karlheinz Stockhausen finishes "Gesang der Jünglinge", introducing spatial placements of sound with mixed concréte and electronic sources..
1956
Karlheinz Stockhausen publishes his article "How Time Passes", postulating a teporal scale with ever smaller units of time.
1957
RCA developed the MARK II Sound Synthesizer – the first programmable sound synthesizer, used by composers like Vladimir Ussachevsky, Otto Luening Milton Babbitt and others.
1957
In 1957 Max Mathews created out of numbers and code the first music to be produced by a digital computer. The software was simply called "Music I".
1957
"It is in the detail, required when working with computers, that we find control of the sonic, theoretical and creative forms … and reveal our artistic expression..." John Chowning
1957
Max Mathews and John Pierce invited composers and artists to their laboratories to build a link between science and art.
1957
A work group of composers and engineers at Roman Electronic Music Center designed the modular "FonoSynth" followe by the synth "Synket".
1958
Iannis Xenakis composes "Analogique B" by splicing magnetic tape into small segments and rearranging those segments and taping them together.
1959
In 1959 Halim El-Dabh composed "Leiyla and the Poet", a fusion of electronic and folk music, firstly released in 1961.
1959
In 1959-1960 Harald Bode developed a modular synthesizer and sound processor.
1960