Members´ Area






© copyright 2018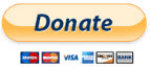 Modular Synthesis:
Granular Techniques:
Hardware:


What are the advantages of being a member of this site?
You´ll have FREE ACCESS to ALL of my tutorials/videos I´ve published. This means you can DOWNLOAD each and every of these videos for free without any further donations, as long as you are a member.
You´ll have FREE ACCESS to the illustrated scripts (voice-over) of most of the videos. You can use these scripts online. And you can even download them (PDF format).
You´ll have FREE ACCESS to the GRAPHICS of all of my videos/tutorials. You can download (or view them online) all graphics of a video as a PDF file.
You´ll be able to POST in our FORUM - reading is available to anybody, but only members are allowed to post.
… and more to come.
How do you get a member of this site?
After receiving your payment I´ll send you your membership password, which is valid also for the forum, where you´ll already have an account, when you receive my email. You can - and should – change your password in the forum, but only the password I´ve sent to you after receiving your payment will be valid for entering the members´ area at this site.